Instrumental electro synthie sound of the 70ties, pulsating beats, ongoing bass, pending with exstatic loop vocals, flying organ, and many effects. Special soundtrack for a special film f.e. history docu of the 70ties.
Tempo: 105 bpm / Date: 17.08.2015



16bit/mp3 File Download:
>> Disco (ID 005) - CC by-nc 4.0 - Kielobot (Michael Kielkopf, Wolf Schweizer-Gerth)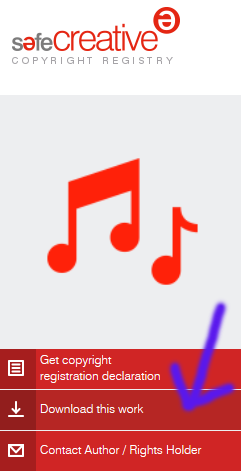 Lizenzerwerb
Beim Kauf erhalten Sie jeweils Ihre erworbene Lizenz auf postalischem Weg unterschrieben zugeschickt, und per Mail als PDF den jeweiligen Registrieungsnachweiss von SaveCreative.org. Beides können Sie dann zur Vorlage bei Urheberrechtsanfragen verwenden.
Instrumental - Electro Psychedelic /Creative Commons License 4.0 / noncommercial use free
Audio
Audio File
https://www.musikbrause.de/songs/Disco (ID 005).mp3
Disco (ID 005)
Brand: Lobo Loco
Product Code: Disco (ID 005)
Price Cheapest license
Tags: Gemafreie Musik - Royalty Free Music